Baltimore is home to many attractions, ranging from the National Aquarium to Oriole Park at Camden Yards, home of the Baltimore Orioles baseball team. The city's many historic neighborhoods – like Federal Hill or Mount Vernon – are often an attraction in their own right. Ensure that your overnight accommodation is as wonderful as the rest of your visit to Maryland by staying at one of the best hotels in Baltimore.
Best Hotels In Baltimore
Inn at Henderson's Wharf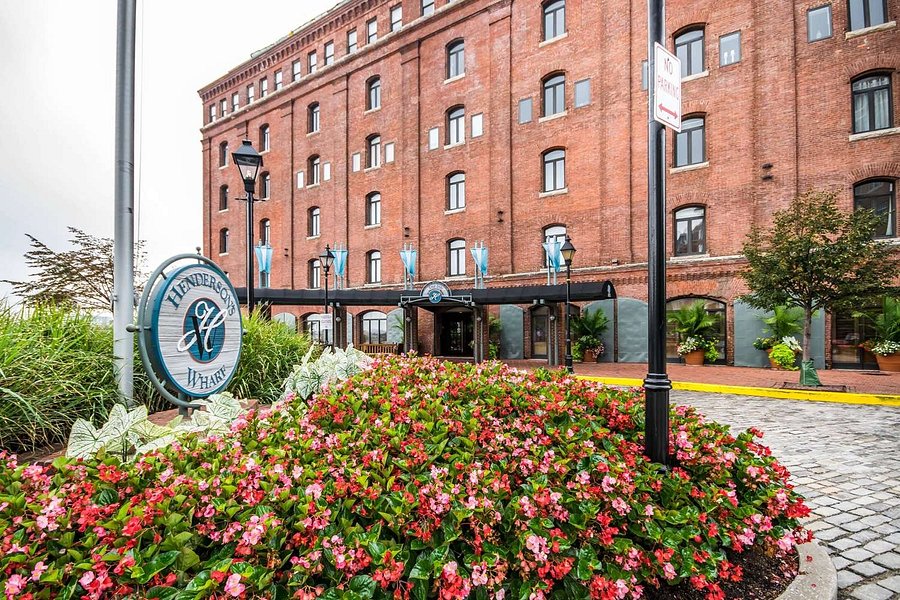 With raving reviews from guests, a fantastic location and outstanding service – the Inn at Henderson's Wharf is a perfect choice for any occasion. The 38-room, waterfront hotel is part of the Ascend Hotel Collection and is located in the historic neighborhood of Fells Point, with plenty of shops and restaurants to explore along the cobblestone streets. Guests can mingle at the evening wine reception and enjoy the included breakfast served in the lovely courtyard. Rooms feature dark wood furnishings, views of the boats in the harbor, exposed brick walls, pillow-topped mattresses and minibars. A 24-hour fitness center is available and shuttle service can whisk guests around town.
Hotel Brexton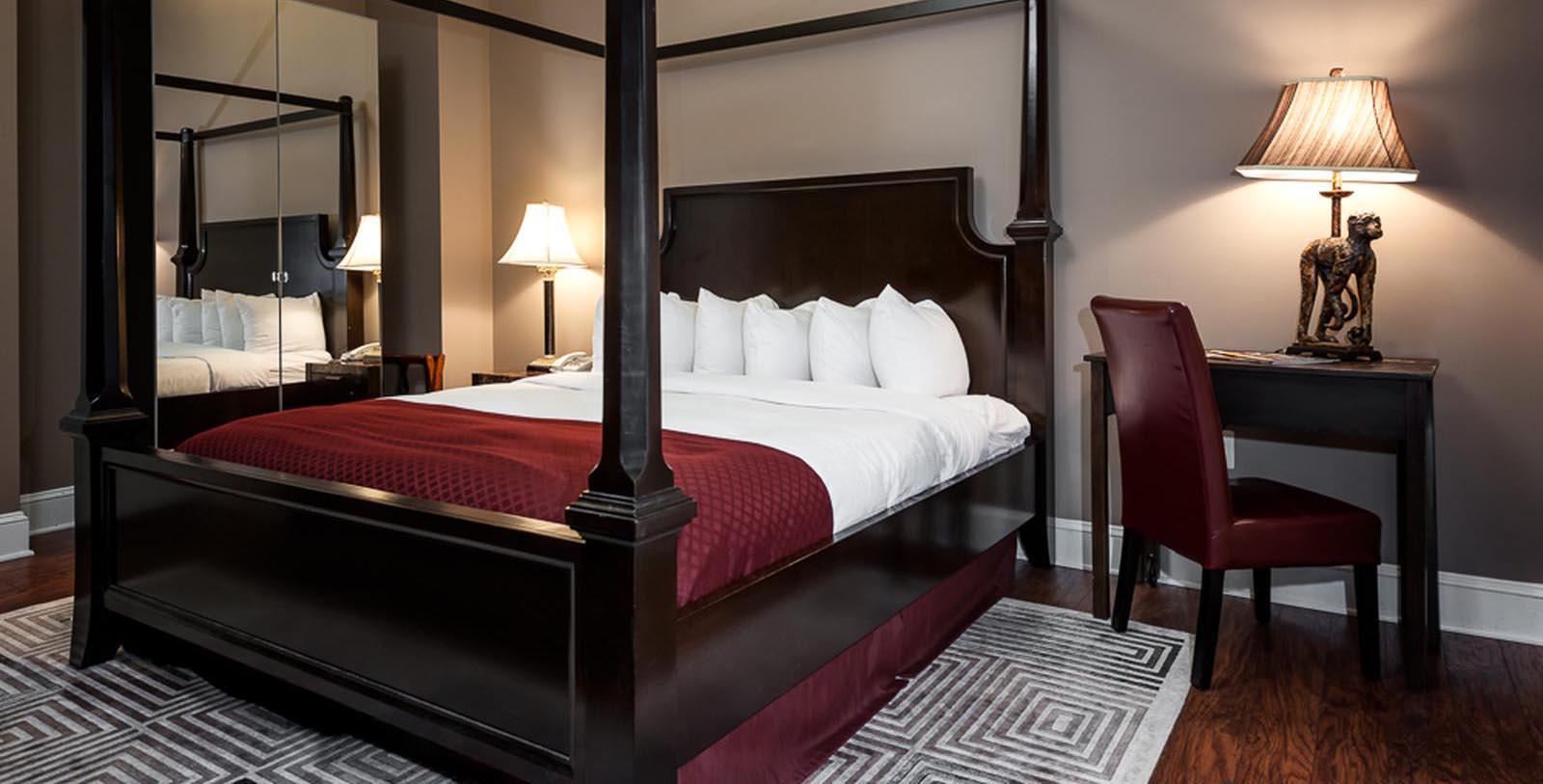 Smaller (boutique) hotels often carry a hefty price tag, but that's not the case at the Hotel Brexton. The 22-room, historic hotel is perfect for travelers on a budget who want to get away from the typical chain hotels without paying a high price. Located 10 blocks north of Baltimore's Inner Harbor in the historic neighborhood of Mount Vernon, a number of restaurants and shops are within an easy stroll from the hotel. A complimentary European-style breakfast buffet is available. Rooms have contemporary décor and premium amenities such as Keurig coffee makers, iPod docking stations and soft bathrobes.
Admiral Fell Inn
Just under a mile and a half (2.5km) from both the Baltimore Convention Center and Johns Hopkins University, this historic boutique hotel in Fells Point is ideally situated for travelers on business or academic pursuits. A member of the Ascend Hotel Collection, Admiral Fell Inn offers 80 unique rooms and suites with traditional European furnishings. Once a boarding house and recreational center run on Christian values, it is now a fully modernized hotel.
Monaco Baltimore, a Kimpton Hotel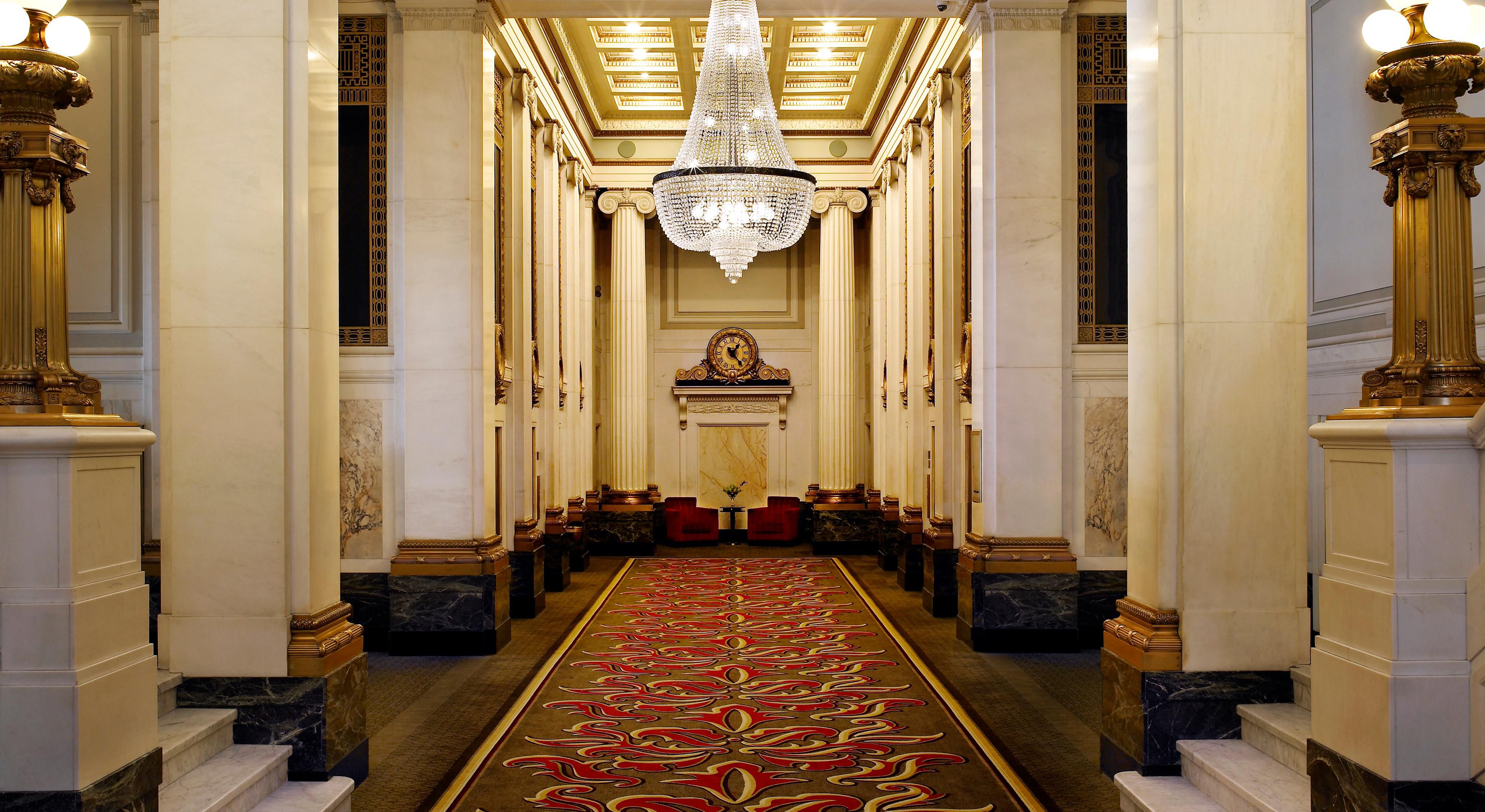 Kimpton's Monaco Baltimore is one of the best hotels in Baltimore you should not miss. It is a one-of-a-kind upscale boutique hotel located in downtown Baltimore. Housed in the former Baltimore & Ohio Railroad headquarters, the 1906 Beaux Arts building artfully combines upscale contemporary design with original historical architecture. The result is a completely unique experience for guests; the high-ceilinged rooms and suites blend period details with modern luxuries, such as yoga mats and flat-screen TVs.
The Ivy Hotel
There's nothing like The Ivy Hotel, named #6 Top Luxury Hotel In The U.S. Gorgeous, romantic, and welcoming, The Ivy is a bastion of world-class hospitality in a historic Mount Vernon mansion. Eighteen beautiful guest rooms and suites, charming public spaces, a small luxury spa, and Magdalena, Baltimore's best restaurant.
Take your coffee in the garden, choose a book from the library, try your hand at the piano or the billiards table. Just beyond our doors, the city unfurls with the charming streets of Mount Vernon, the vibrant waterfront, boutiques, galleries, theaters, and coffee shops.
Hyatt Regency Baltimore Inner Harbor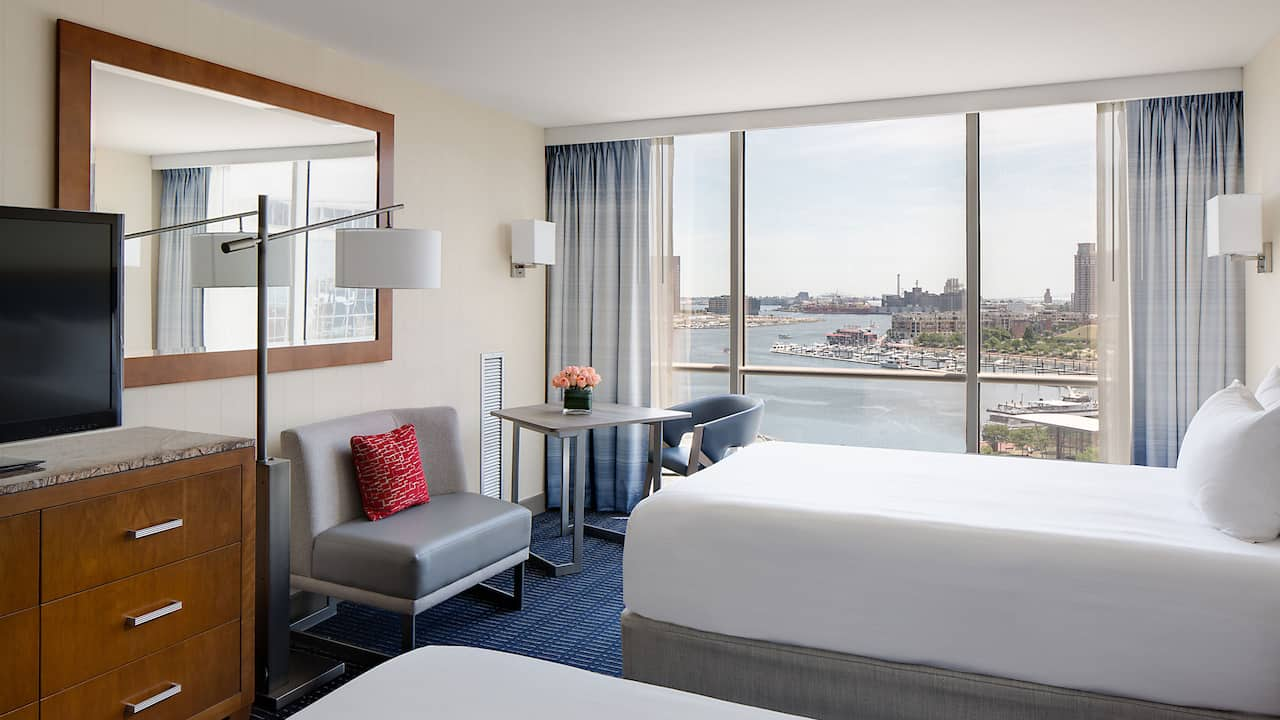 Hyatt Regency Baltimore Inner Harbor is a mediocre Hyatt with a bad club lounge but it's in an excellent location in Baltimore. This convenient location makes it easy to walk to area museums, historic landmarks, and attractions like the National Aquarium and Camden Yards.
The Regency Club Lounge is tiny with fairly poor food, particularly in the evening with veggies, crackers, and cheese. That's it. There are beers and white wine in a self-service fridge, but the space is small and unappealing, so it is unlikely you would want to spend time in this club lounge. Breakfast in this Regency Club Lounge is all cold and continental, but the spread is enough to fill you with lox, pastries, fruit, and cheese.
Lord Baltimore Hotel
Designed by William Lee Stoddart in 1928, this 22-story French Renaissance-style hotel is made of brick and steel. With a copper-roofed tower and magnificent glass windows, the building exudes sheer elegance. Listed on the National Register of Historic Places and visited by historical personages such as Martin Luther King, Jr., Lord Baltimore Hotel is steeped in tradition. Despite its historic origins, the interior of the building is agreeably up-to-date – and the juxtaposition of original artwork and vintage prints hanging on the walls continues the theme of modernized antiquity.